General Health Products:
Fiber: Organic Whole Husk Psyllium Fiber – (Important to take if you are taking a probiotic supplement to feed the good bacteria)
If you have a sensitive stomach or don't like to drink a lot of water, use this Acacia fiber. I switch off between these two here.

---
(click photos for links)
Whey protein – I prefer naked whey, since there are no other ingredients and is the least expensive pure, grass-fed organic brand I have found. If you prefer one with taste try natural force below or Dr Mercola's below: 
Xtrema Cookware:
The cookware I use is all ceramic, not ceramic coated or any kind of non-stick.
If you don't know, all non-stick coated cookware is terrible for you, the environment and your pets. Avoid those and others such as stainless steel and iron, that leach heavy metals and more. I use 100% ceramic cookware as you see in the video. They perform great, you can still grab the pans when they are cooking, they cook evenly, and I love using them.
27% Off 20pc Cookware Set While Supplies Last
Why Ceramic Cookware Is Safer Than Stainless Steel
Benefits of Xtrema Ceramic Cookware
---
These two work great together as a natural liver and colon cleanse:
Therapeutic Grade Organic Essential Oils – email me for a list of basic oils that I take everyday, where to get them and how to use them. info@theartofunity.com.
Pure Himalayan Pink Salt


Salt Pink Himalayan No Chemicals Non-gmo Organic Halall Kosher Fine Grind (.5mm) (5 Pounds)
Magnesium Bath Flakes – Good for baths or Magnesium oil

Ancient Minerals Magnesium Bath Flakes Single Use Pouch – 1.65 lb Bag
Lo han – Best Natural Sweetener:

Herbs to use daily:
Raw cacao – Minerals, vitamins, heart health, fiber, balance hormones and mood, energy and premature aging, flavanols for happiness

Maca Root – Minerals, hormone and sexual health, great for energy, anxiety and depression, memory, mood, antioxidants.


Amla – (Indian Goose Berry) – Super Immunity, heart health, helps diabetes, anti-aging, sexual health, protects from cancer, and Liver, and gastric, anti-inflammatory.

Burdock root – Liver Cleanse, skin problems, blood problem, hormone balance, immunity health,

Moringa – Herb for General Health – antioxidants, lower blood pressure, reduce inflammation, lower cholesterol, protect against arsenic (found in most rice)

Manjista Powder – Super powerful detox for liver and skin, lymphatic system, helps menstrual problems, immunity, anti-inflammatory, anti-bacterial


Perfect 3 grass blend

Raw Elements Eco Formula 30+ 3 Oz
Best water filter and shower filter here:

Popcorn:
Organic-Lady-Finger-Popcorn-

Coconut Oil –
3lbs hemp protein powder $20 –

Dry Brush – for unleashing lymphatic toxins, removing dead skin and preventing cellulite:


Yerba Prima Tampico Skin Brush 1 Ea
Organic nut Milk bags for Almond milk, cold brew coffee, kefir cheese or sprouting seeds:


Large Nylon strainer for larger kefir grains:

Squatty Potty – Poop naturally for the health of your Colon and total ellimination.

The Best Traveling Water Filter for removing 99.99% of toxins from water including bacteria


Seychelle 1-10303-28-HI-FC-SEY 28-Inch Flip Top Filter Bottle, Advanced
Water Bottles
This alkalizing water bottle is stainless steel and BPA free
click here for site –  https://tinyurl.com/y87spzlw
Copper Water Bottle
Keeping your water in a copper bottle has been shown to have positive effects on immunity, digestion, and more – sources – https://www.copperh2o.com/ , https://www.ncbi.nlm.nih.gov/pmc/articles/PMC3312355/
(Click Photos for links)
copper water bottle
copper pitcher


Squash Spaghetti Maker –


HIC Brands that Cook Nylon Mesh Strainer, 7-Inch
Aloe Arborescens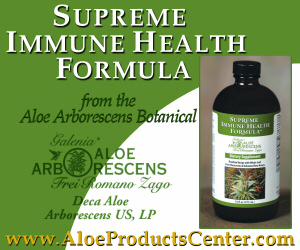 If you don't want to cut Aloe Vera as explained in my video and would like to take advantage of a powerful product that can help with digestion and many other things including fighting disease I would get this product, Aloe Arborescens. It is considered to be hundreds of times more powerful than Aloe Vera and I use it as well and have had great results with energy and digestion and feel it helps prevent illness. Click the photo on the left to the free ebook explaining all the benefits.